Living area: 82 sqm
Rooms: 5
Beds: 8
Description
General
The cabin is situated in Björnrike house-area close to lifts and hotels. Large and airy cottage with 82 sqm and 8 beds. The beds are available in three bedrooms and family room (bedroom with twin beds, a bedroom with double deck bed, a bedroom with three storey bed, living room with 1 bed). Full kitchen, large dishwasher, induction stove, microwave oven, fridge and freezer, water toilet, shower, sauna, fireplace, 2 pcs. electric outlet for car heaters, large patio, lockable storage room with ski storage and drying cabinet. Flatscreen television with Boxer receiver.

Position
The address is Fågelvägen 51 in Björnrike house area. See the map on our website www.vemdalen.eu to see the location of the cabin. The cabin is on a slope and has very nice views to the south over among others Vemhåns valley and Sonfjället. It is possible to travel between the cottage and the lift system on prepared ski routes and partly on the snow bank along the road in the cabin area, it takes about 10-15 minutes. These ski routes are marked with red dashed line on the map. By car it takes only a minute to get to the lifts and slopes. Björnrike is 8 km from the village Vemdalen to 50 km north of Sveg and 90 km south of Östersund.

Landlord
Our landlord is a family living in Vemdalen and they have looked after our cabin for many years. They make sure that everything is in order in the house, that it is shoveled when you get there and they also arrange with the key. If problems arise while you are in the house so they are available and can help solve almost anything.

Directions
Drive to Sveg and then about 50km north towards Vemdalen.

Close by
Shop: 1 km ICA Nära
Pharmacy: 1 km
Swimming: 3 km
Banking: 1 km ICA Nära
Bus Stop: 1 km
Boat Rental: 3 km
Bicycle Rental: 8 km
Fishing: 3 km
Mountain: 1 km
Golf: 16 km Klövsjö Golfklubb
Huskies: 8 km
Canoe rental: 3 km
Playground: 1 km inomhus
Cross-Country Skiing: 2 km
Mini Golf: 8 km
Nearest neighbor: 50 m
Restaurant: 1 km
Horse Riding: 8 km
Public Pool: 50 km i Sveg
Lake: 8 km
Slalom slope: 1 km
Snowmobiling: 1 km
Liquor Store: 8 km utl. ställe, 50 km Systembolaget
Tennis: 10 km Vemdalsskalet
Hiking trails: 2 km

Prices and availability dates
Price: 4500 SEK/Week
Arrival and departure day: Saturday
Contact
Martin Falkman
Frejas gränd 8
302 75 Halmstad
Mobile: +46 709-172923
Homepage: www.vemdalen.eu

Booking Enquiry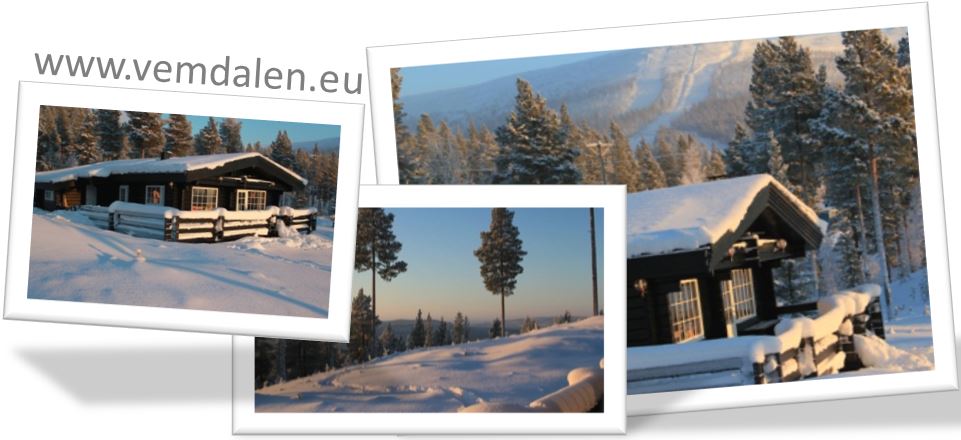 Facilities:


Allergy safe


Electricity included


Pets not allowed


No smoking


Separate bedrooms


TV

Bath/toilet:

WC


Shower


Sauna

Cooking:

Cooking facilities


Microwave


Dishwasher


Freezer


Refrigerator

Laundry facilities:

Dryer

Other:

Fireplace


Network coverage for mobile phone

Outdoor:

Porch


Terrace with furniture


Barbecue

Similar objects
» Vemdalsskalet 8 beds: 8 Beds
» 13-bed cottage in Lofsdalen, Härjedalen: 13 Beds
» Mountain cabin two apartments: 10 Beds
» Lofsdalen highlands: 10 + 2 Beds