Living area: 49 sqm
Rooms: 1
Beds: 4 + 3 extra beds
Description
Our beautiful house is available in august and september!
You can find it in Norrtälje just 9 miles away from Stockholm.
The house is part of a little picturesque village with similar houses. They are all red with white knots. It´s just the cutest place to be in!
The sea is only a 3 minutes walk away.
Just by the sea there is a sauna that everybody can use for free.
The house is modern and have all the facilities that you need for a relaxing time.
There is a fireplace in the house. Unfortunately it´s not suitable for a fire. You can have candles in it, and it´s delivering the most delightful feeling ever.
Surely, if you rent our house, you certainly want to visit our beautiful little town Norrtälje. See the pictures. It´s only 20 minutes away by car.
In Norrtälje there are an absolutely new baths with waterslides in it.
From Norrtälje you can also take the bus to Stockholm. It takes about 50 minutes only.
Do you have children? We have a secured trampoline and there is a small sandbox just by the house. Please let us know if you have small children. We can provide you with a cot and with chairs for the children. In our area there are some swings.

Close by
Shop
Pharmacy
Swimming
Banking
Bus Stop
Fishing
Soccer field
Sea
Playground
Nearest neighbor
Public Pool
Forest
Archipelago
Beach
Liquor Store

Prices and availability dates
Arrival and departure day: Sunday
Available Weeks:
2018
2019

X

X

X

X

X

X

X

X

X

X

X

X

X

X

X

X

X

X

X

X

X

X

X

X

X

X

X

X

X

X

X

X

X

X

X

X

X

X

X

X

X

X

X

X

X

X

47

48

49

50

51

52
Contact
Rebecca Hallberg
Billborgsgatan 11b
76130 Norrtälje
Mobile: +46 707755168

Booking Enquiry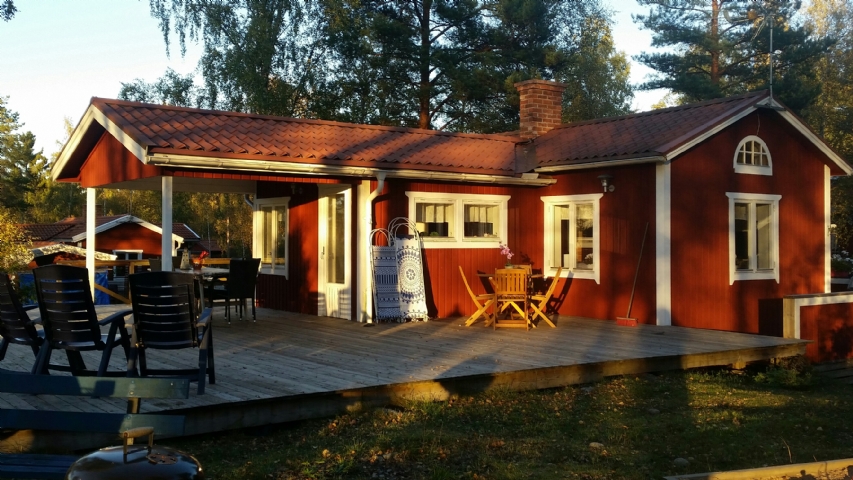 Facilities:


Electricity included


No smoking


TV

Bath/toilet:

WC


Shower


Sauna

Cooking:

Cooking facilities


Microwave


Dishwasher


Freezer


Refrigerator

Laundry facilities:

Washing machine

Other:

Network coverage for mobile phone

Outdoor:

Porch


Terrace with furniture


Barbecue


Garden

Similar objects
» See view Norrtälje 130 square meter: 8 Beds
» Old Barn: 4 + 2 Beds
» Archipellagovilla: 6 + 2 Beds
» House on beautiful Gräsö Seashore: 5 Beds