Living area: 80 sqm
Rooms: 2
Beds: 4
Description
Wing building with open planning, rented weekly.
Good standard, fridge, freezer, dishwasher, stove, microwave, fireplace. In the Toilet/shower are there is a washing machine, floor heating and towel dryer.
On the farm there are cows, sheep, chicken, dogs and a cat.
About 7 km to beach, for larger beach (Åminne) about 15 km. About 33 km to Visby.
Check in Mondays 2 p.m. and check out Mondays at noon.

Directions
Visby - Dalhem - Hörsne - Norrlanda - Munkebos

Close by
Shop: Slite 27 km, Katthammarsvik 20 km, Visby 32 km
Pharmacy: Slite 27 km, Visby 32 km
Swimming: Åminne 15 km
Banking: Visby 32 km
Fishing: Hammars 7 km

Prices and availability dates
Arrival and departure day: Monday
Available Weeks:
2022
2023

X

X

X

X

X

X

X

X

X

X

X

X

X

X

X

X

X

X

X

X

X

X

X

X

X

X

X

X

X

X

X

X

X

X

X

X

X

X

X

X

X

X

X

X

X

X

X

X

X

X

X

X
Contact
Lennart & Karin Lindman
Norrlanda, Munkebos 424
622 50 Roma Kloster
Mobile: +46 70-669 19 61

Booking Enquiry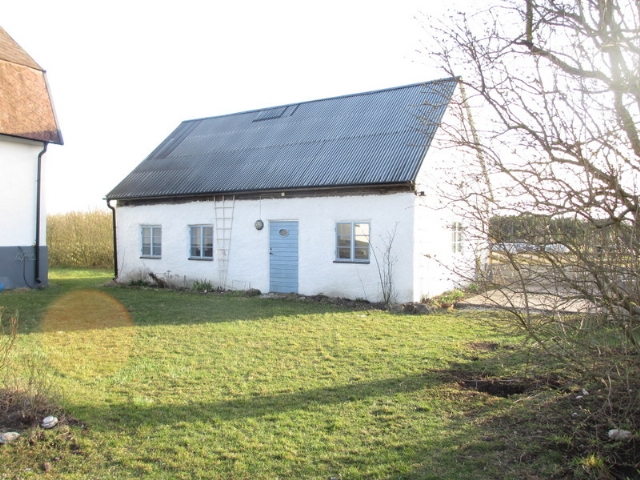 Facilities:


Electricity included


Pets are welcome


TV

Bath/toilet:

WC


Shower

Cooking:

Cooking facilities


Microwave


Dishwasher


Freezer


Refrigerator

Laundry facilities:

Washing machine

Other:

Fireplace


Network coverage for mobile phone

Outdoor:

Terrace with furniture


Barbecue

Similar objects
» Cottage 4-8 b N-Gotland: 4 + 8 Beds
» Nickarve 308C 4-5 beds: 4 Beds
» Top quality cottage 75 m from the sea: 5 Beds
» Summerhouse at Gotland on the southside Free August W.31-34: 4 + 1 Beds